More modest clothes: bottoms
As one of my commentors pointed out, it's not just hard to find stylish, modest dresses, but everyday clothes as well. As a graduate student, you don't want to dress provocatively, but you still want to be comfortable. Complicating the issue is that most of us dont wear business attire, so we have to find appropriate casual clothes, without being boring. Here are some general guidelines for the lab or office:
no short shorts
no halter or tube tops
no spaghetti straps
no deep v-necks
nothing tight or clingy
no midriff baring tops
You might think this leaves you with few options besides t-shirts and jeans, but this isn't so! Take a look at these pieces from
Gap
(which is currently having its summer sale) and see. For bottoms, go for interesting or unusual colors and patterns, instead of wearing regular blue jeans every day. For summer, you can wear cropped pants or bermuda shorts to stay cool without showing too much skin. Skirts that hit at the knee or below are also great options.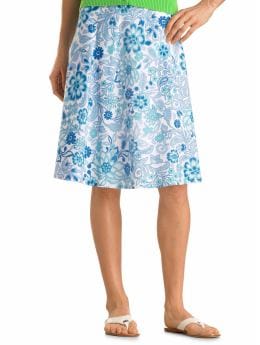 Remember that modest doesn't mean shapeless; if your clothes are well cut, a good figure will show through without clingy or tight pieces.